Time and USA Today magazine's Customer Service Guru

and the author of 6 best-selling books, John Tschohl's E-book:
"Empowerment – A Way Of  Life"

"Thank you John, for giving us even more tools to create FANS NOT CUSTOMERS."
Vernon W. Hill, II
Founder, Commerce Bank
Co-Founder, Metro Bank, London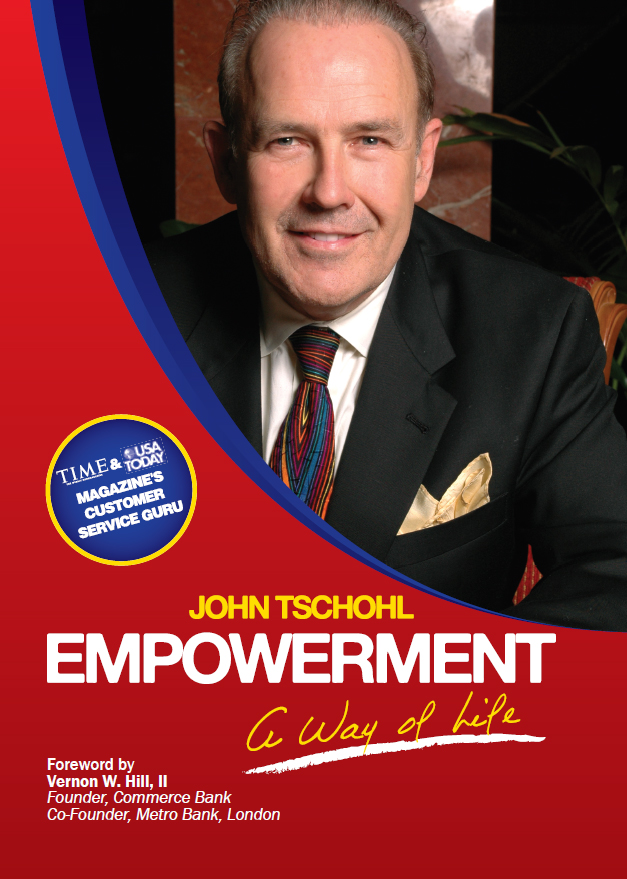 Empowerment is NOT about breaking the rules, but bending them to keep the customer happy.



Quickly solving a customer's problem benefits everyone–making empowerment a guaranteed investment.
Empowered employees will give excelent customer service – generating positive word of mouth while making unhappy customers into happy, repeat customers who are loyal for life.
"Without Empowerment, an organization will never be a service leader. Empowerment is the most critical skill an employee can master and a company can drive in order to leure and keep customers." – John Tschohl
Download John Tschohl's  AMAZING "Empowerment – A Way Of Life" E-book for FREE!
Mastering Empowerment will give you considerable advantage. You will:
Keep customers coming back again and again;
Create a more positive environment for customers and employees;
Make the employee's job easier and more satisfying.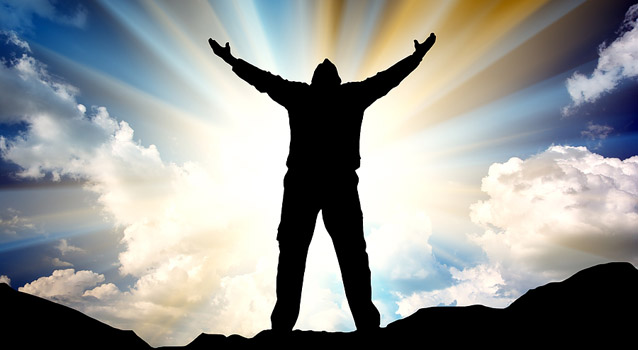 THE "EMPOWERMENT – A WAY OF LIFE" E-BOOK WILL HELP TO:

DEFINE THE DIFFERENT WAYS THAT EMPOWERMENT CAN BENEFIT THE CUSTOMER, ORGANIZATION, AND EMPLOYEES
IDENTIFY HOW TO CREATE A CULTURE OF EMPOWERMENT
EXPLAIN WHY EMPOWERMENT HAS BEEN SO DIFFICULT TO ACHIEVE
DESCRIBE THE BENEFITS OF EMPOWERING EMPLOYEES
DEMONSTRATE WHAT EMPOWERMENT SHOULD LOOK LIKE
The "Empowerment: A Way of Life" E-book
will teach you not just a list of rules,
but a way of life that you will enjoy!

Managers, employees and the organization will benefit in so many
ways when empowerment is part of your business culture.
Empowerment improves an employee's job performance and makes
you an asset to your organization.
Forces managers to notice the employee's excellent service,
advancing your career with raises and promotions.
Makes the employee feel important and valued–and an integral part
of the company's success.
"Empowerment is a game-changing practice that cannot
hurt – rather it will help your organization."
"Empowerment is the ultimate in customer service!"
Giving employees the authority to make fast, on-the-spot decisions leads to elated customers.

You are in the business of customer service, and that is what empowerment is all about.

When you can solve a customer's problem quickly and efficiently, he feels more valued.

The ability to make customers happy improves your job performance and makes you an asset to your organization.

It's a win/win for customers and the organization.
Don't miss this opportunity! Download John Tschohl's  AMAZING E-book for FREE "Empowerment – A Way Of Life"!