ADVANCE YOUR CAREER WITH CREDENTIALS RECOGNIZED BY ORGANIZATIONS EVERYWHERE
Gain the skills you need to contribute to your organization and advance your career by gaining recognition for those skills. Regardless of your experience or educational background, you will be given the opportunity to demonstrate your competence in each workshop.
WHO SHOULD ATTEND
Leaders, managers and supervisors who want to master the skills to improve customer service.
Empower yourself and your representatives with the Service Quality Institute informative and insightful customer service certification workshop: a seminar dedicated to the nuances, strategies, and keys to successful customer interactions. Gain the validity and recognition necessary to advance in your career, or strengthen your management group with sessions designed for both trainers and leaders.
The Service Quality Institute has garnered international recognition as an educational leader in customer service management, strategy, and the science of interpersonal communication and helping people believe in themselves. Our certified customer service experts continue our tradition of excellence every day in their field. Our diverse range of topics and innovative approach to educating and informing our attendees gives your associates the confidence and knowledge base to wow both customers and their superiors.
CERTIFIED CUSTOMER SERVICE
Program Agenda Will Be Shared Once You Have Completed Registration
"Let me take this opportunity to formally thank you for the two day inspiring seminar that you led our top 500 teamin to a new customer service paradigm. Everybody enjoyed it."
"Dear John,

On behalf of Amadeus East Africa and I would like to take this opportunity to express my heartfelt thanks to you for the successful Seminar on customer Service held on 17th May 2014 in Nairobi, kenya.

In three words, I'd like to summarize the seminar as , Engaging!, Powerful! and Practical!

The seminar was very inspirational and practical at the same time, for the audience. During the seminar, the audience got very interesting lessons, references and best practices from Companies in other industries that, with no doubt, will help us in the travel industry sector and in particular the Organization I lead, to excel in the way we are managing our customers and on how we are putting the customer at the center of our operation.

From the audience we got very positive feedback and to highlight some of the comments we got;

"This is a great contribution for our travel industry in kenya and it has never happened before"…"This was very informative and thought provoking, we should have these more often"…"It was a big realization from us that some simple and evident things like referring the customer by the name can greatly impact our brand and business."

And, comments from my team

"I realized the importance of connecting with the customer emotionally"…"The lessons I got will improve the way I engage with our customers from now on"…"We have to make fans out of our customers"

Turning an organization into a truly customer oriented one is not an overnight process, it takes time an effort from every single team member. The seminar has reaffirmed to me, as a leader, that this is definitively the route to take in order to ensure business sustainability and profitable growth.

I appreciate your remarkable and impactful Seminar"
Murtaza Versi
Founder, CEO and Lead Facilitator, Vice President of Service Quality Institute in Africa

Facilitator of the year and member of the Service Quality Institute (SQI) Presidents Club.
"I have managed a wide range of change management programs aiming at transforming Organizations and Individuals Into Excellence. I understand the value of people and I relate it to Tanzanite, a gem found in Tanzania that is only valuable when polished."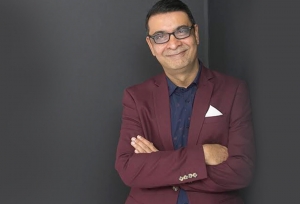 HOTEL BOOKING AND RESERVATIONS
All the participants will be required to make their own bookings directly to the hotel using the contact information below. There are different types of booking options available as presented in the booking codes shown below. Use one of the codes to specify your booking when making contact with the hotel. This is not included in the certification seminar fee.
Contact person: Susan Kanje
Email: [email protected]
Phone: +255 752 363 003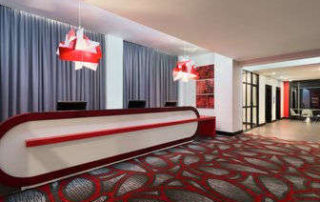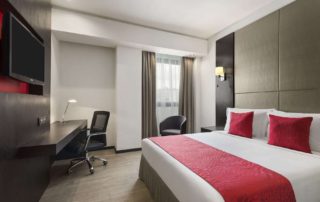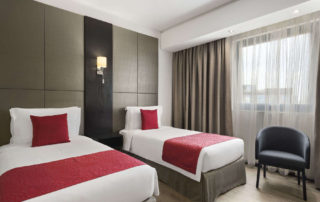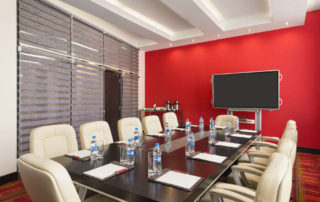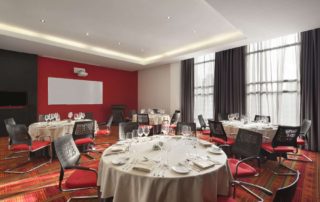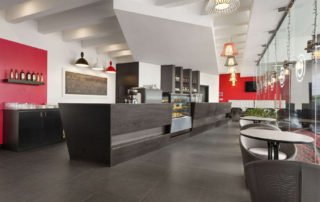 Room Type: Standard room
Meal: Breakfast
Cost based on single: USD 158.00 per room per night
Cost based on Double: USD 194.00 per room per night
Cost for Conference Only: USD 50.00 per day
Booking Code
Booking Code

CCSL Accommodation and Conference
CCSL/CO Conference only
Expected Dates: 20st  -22nd

CCST Accommodation and conference
CCST/CO Conference only
Expected Dates: 20th   -23rd
Legend: CCSL – Certified Customer Service for Leaders | CCST – Certified Customer Service for Trainers
a) Hotels bookings are on first come first serve, we encourage you to book hotels as soon as possible since we are not holding any rooms.
b) Rates are preferential rates negotiated for the Conference, hence please provide the booking code during Reservations.
VISA
If you are able to process Tanzanian visa in your country, we encourage you to do so. Otherwise please let us know in advance so that we can assist you with processing the visa: [email protected].
If you would like to visit The historic spice Island of Zanzibar or the Ngorongoro Crater and enjoy the wildlife scenarios during your stay in Tanzania, we have got you covered please send your inquiry to

[email protected]
Choose your prefered payment option below:
Ticket Sale Closes on Novemeber 7 2017